Rental properties are in great demand at Sugarloaf.
That probably doesn't come as much of a surprise. With nearly 450,000 annual resort guests visiting, and many long time loafers looking for a home base for the season, there are plenty of interested parties out there. Right now, both seasonal and short term rental requests are numerous, with the amount of inquiries and potential renters increasing each year.
Whether short term or long term, renting is a great way to help offset the costs of owning a vacation property.
Because the want is so great, whether you chose to rent out for a full season or select specific dates, your property can generate significant income for you throughout the year. And unlike dealing with the private accommodation sector and listing your property independently, when you enroll your property in Sugarloaf's Property Rental Program or Mountainside Real Estate's Seasonal Rental Program, the whole process is handled for you. Basically that means stress free, passive income and a knowledgeable team of professionals who handle the check ins, preventative maintenance, payment schedules & security deposits, housekeeping, marketing…. you name it.
Rent your property through Mountainside Real Estate for the full season
All on-mountain property types are eligible, whether it's a studio condo or a single family home
Standard lease terms are 6 months, November 1 – May 1
Worry-free: you set the terms of your lease and Sugarloaf's owner services handles building & preventative maintenance
Let the professionalism and experience of our team of brokers lend you peace of mind
For details on seasonal rentals, contact [email protected] 
Use your property when you like and generate income at the same time with Sugarloaf's Property Rental Program.
Set your own calendar for when you want to use your property
Sugarloaf handles rental reservations, including arrivals and departures
Housekeeping and maintenance provided by Sugarloaf
Receive monthly rental income statements
Earn points in the Boyne Rewards Program to use at Sugarloaf, or for travel throughout the Boyne Family of Resorts
For details on Vacation Rentals, contact Deb Lander at [email protected] | (207) 237 – 6891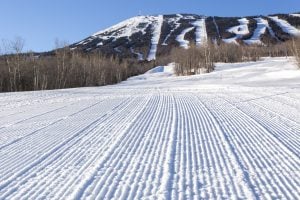 Sugarloaf's MSRE's brokers and Owner Services teams figure out the best rental solutions and make the process seamless for everyone involved. To find out more about listing your property as a seasonal rental, visit us at our office in the Base Village area or reach out to us via email, phone, or social media!
Open Daily 8:30am – 5pm | (207) 237 – 2100 | [email protected] | IG: sugarloafrealestate | FB: Mountainside Real Estate