Life in the Base Village
Residential properties in the Base Village–consisting of Gondola Village, Village Center, Village South, Village West and the Sugarloaf Mountain Hotel– are ideally located at the base of Sugarloaf, in the heart of the action! These properties offer immediate access to 5 major chairlifts (DRC, Sawduster, Snubber, the SuperQuad, and Whiffletree), the Base Lodge, and Perfect Turn as well as the Landing and the Birches, our main area of beginner terrain. Residing here also means living mere steps from a myriad of dining and shopping outlets, including Downhill Supply Company, 45 North, The Widowmaker and more.
Plus, this location offers the immersive and unique experience of basking in the beautiful ambiance of an authentic alpine town each morning, noon, and night! There is nothing more magical than forging the first footsteps in the snow while walking down Main Street at dawn, long before first chair, or seeing groomer headlights scattered like stars across the mountainside at night. Base Village properties are an exclusive escape from the elements with an assortment of amenities and a convenient, central location.
For a larger version of the resort map below, follow this link.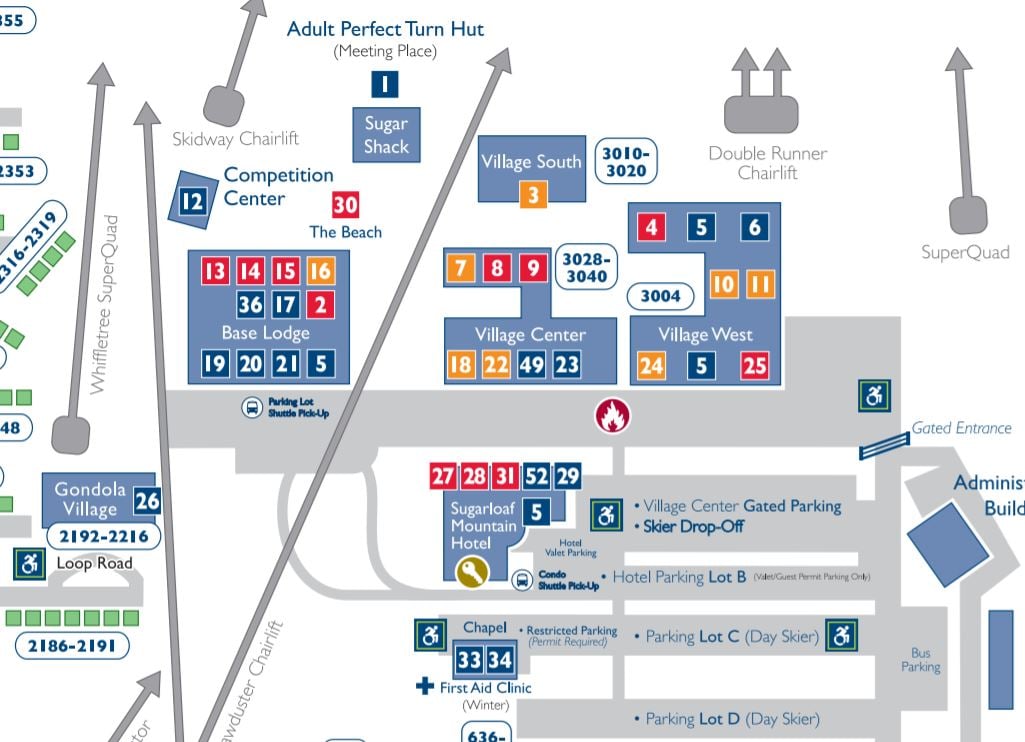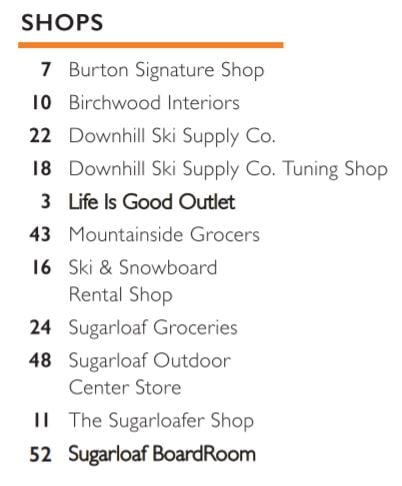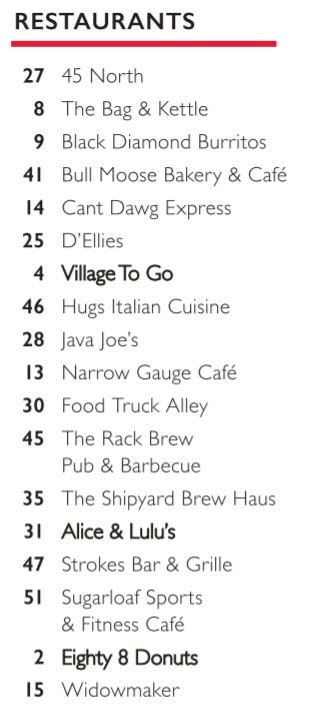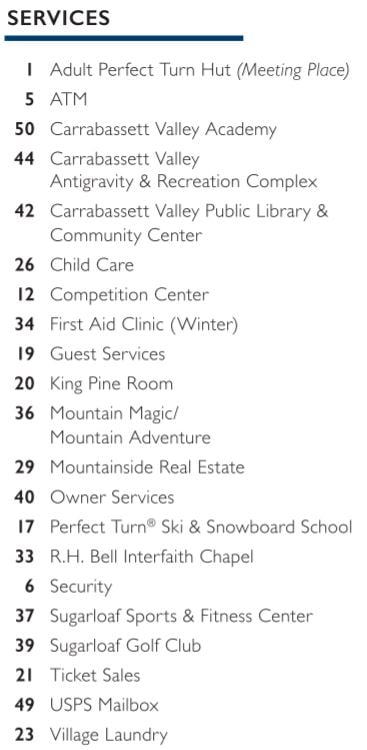 Amenities
CVPD & Sugarloaf Security
Perfect Turn Ski & Snowboard School
Sugarloaf Explorer Shuttle Base