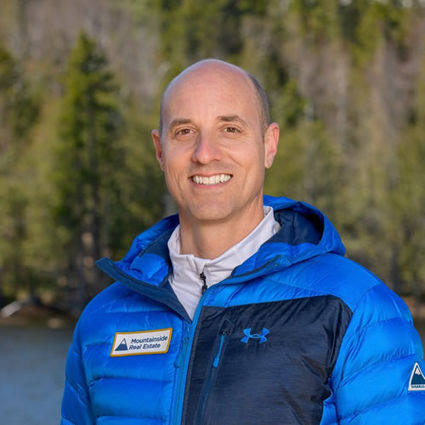 Sam Punderson
BROKER
A little about me
and why I love real estate
When I met my wife Kate in Vermont in the early '90's and took my first trip to the Western Maine Mountains, I immediately fell in love with the area. Kate's parents, Peter and Martha Webber, were one of the first families to raise a family here at the mountain so our Sugarloaf roots run deep. While living in Vermont I sold real estate for 7 years. I worked first with my father's agency, and then later ran a RE/MAX franchise. Real estate is the family business, as my father sold for 45 years, my sister has been selling for almost 2 decades, and my brother is a real estate attorney. Kate spent those years in Vermont coaching alpine skiing at Middlebury College (her alma mater), and also working in alumni relations and development.Eighteen years ago we moved to Sugarloaf to pursue work at Carrabassett Valley Academy (CVA). I was hired to introduce the Backcountry/Big Mountain program and for 8 years I led groups of CVA students around the world.
When the opportunity to work at Mountainside Real Estate arose, I knew this was the chance to align my personal and professional goals. Mountainside is the premiere agency at Sugarloaf and I was ecstatic to have the chance to join their experienced team. I enjoy the process of selling real estate because it allows me to utilize my strength of building relationships, to exercise my interests in marketing, and to experience the fun of introducing folks to their new properties.
Kate and I live on the Sugarloaf golf course and we find Carrabassett Valley an amazing place to raise our 13 year old son Calvin. Cal is a student at Stratton Elementary and Kate is the Head of School at CVA. We take advantage of all the recreational activities that the area has to offer, so if I can't be found in the office you can find me skiing on the hill, mountain biking the local trails, hiking the Bigelows, or poking around the local airspace in a small plane.
I look forward to working with you, and helping you grow your own Sugarloaf roots!