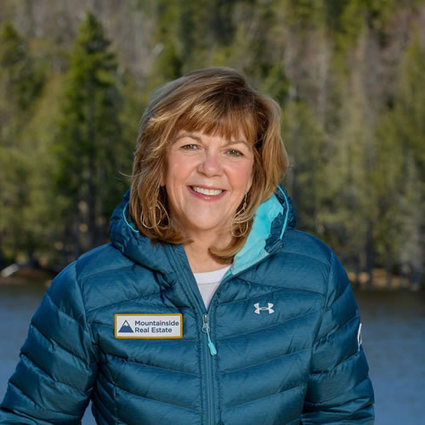 Deb Pierce
BROKER
A little about me
and why I love real estate
I was first introduced to Sugarloaf in 1974 by my husband, Steve. After many weekends visiting the area, I moved up permanently in December of 1975.
From the very beginning I realized Sugarloaf was such a wonderful place to live and work. I started out doing administrative work in Marketing, moved on to Reservations and then obtained my real estate license in 1983. After working for a couple of local agencies, I was approached by Sugarloaf Mountain in 1992 as they had decided to reopen a real estate office. I am now in my 26th year as a Real Estate Agent.
Sugarloaf is a very special place to me. I work with great people and love the opportunity to meet and work with people who are looking to be a part of the Sugarloaf Community and enjoy all that Sugarloaf has to offer. They are here for the purpose of enjoyment, family gatherings and their passion for outdoor activities. I am selling them a lifestyle – and it's always great to see them enjoying the area that I love.
The Carrabassett Region is rich in natural beauty and has lots to offer in addition to the mountain, including the Outdoor Center with extensive cross country trails, The Sugarloaf Golf Course, the Carrabassett River and nearby lakes, as well as mountain biking trails.
Outside of the office I enjoy skiing (although I don't get out there enough), boating, traveling, reading and spending time with friends. I am a member of the Town Board of Assessment Review and the Sugarloaf Design Review Committee. My husband, Steve, is very involved in the community as a member of the Board of Selectmen and as Games Director for the Winter Special Olympics held at Sugarloaf each year.