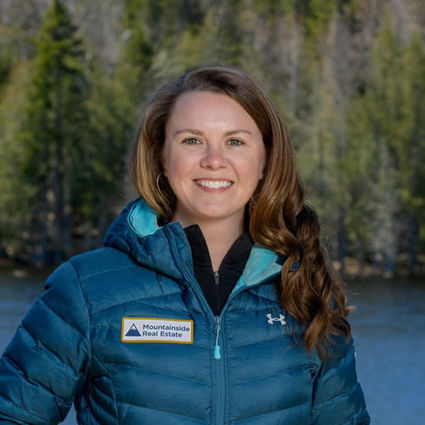 Barb Larson
BROKER
A little about me
and why I love real estate
Born in Alaska and raised in Farmington, the mountains are my way of life. I learned to ski and snowboard at Sugarloaf, and competed in Nordic skiing as well. After graduating from the University of Southern Maine, I packed up my belongings and drove to Montana's Glacier National Park for the summer. Despite the region's rich natural beauty, I felt the Western Maine Mountains calling me home. I moved to Sunday River where I started my career in real estate and fell in love with my husband Brent. He even proposed to me on the top of my favorite childhood mountain, Tumbledown in Mount Blue State Park.
We spent a couple of years living in the mountains of Washington at Boyne's Summit at Snoqualmie but after the birth of our daughter, Brooke, we decided it was time to come back home to Maine. We have an extreme passion for the outdoors and enjoy competing in road races and sprint triathalons, as well as recreational hiking, skiing, fishing and all water sports. We are lucky that our daughter, now four years old, enjoys spending every waking moment outside as well.
After many years at real estate offices in Sunday River, Farmington and Washington, I am so pleased to call Mountainside Real Estate my new and forever home. I love being a part of a team that can make magical moments happen for so many families and make the dream of slopeside living at the Loaf a reality.
Brent has been a Boyne Resorts Family team member for nearly 20 years and has served as the Director of Lift Operations at Sugarloaf since 2015. We are so very excited to be back at the Loaf and we are overjoyed that Brooke will be starting Minicuffers this year. Keep an eye out for her on the slopes!