We Know Real Estate.
Request our complete guides, free! You'll receive top down picture of nearly everything you need to consider as a real estate buyer or seller in any market. Get more informed by requesting our guides below!
Learn more about
Top 10 things you need to know before selling your home, including tips for low cost improvements for a better selling price
Discover how you know when it is right to make that repair, and knowing when and how to invest in your house
A complete step by step breakdown of real world facts VS real estate reality TV shows, comparing and contrasting the differences
The Seven Steps to Owning a Home, and how to maximize the success of your transaction every step of the way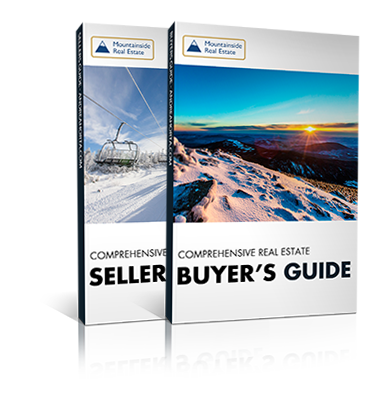 Download the guides below or ask a question and we'll answer promptly!
Contact Our Team
SEE WHAT OTHERS ARE SAYING
Including Reviews on Zillow
See all reviews on Zillow

Highly likely to recommend
10/15/2018
-
freecowboyhats
Bought a Condo home in 2018 for approximately $200K in Carrabassett Valley, ME.
Recently purchased a ski condo with Barbara's help. She was a pleasure to work with—very knowledgable about the local area, comparable units and the overall process. Never felt pressured or misled along the way. Barb was always very responsive to my questions and went above and beyond to provide the information I needed to make informed decisions and help get settled into my new second home. Great experience. Highly recommended.
I recently purchased a lot in Kingfield, after several attempts to contact the listing agent at a different agency, I contacted Sam Punderson. Sam got back to me right away and agreed to meet me at the lot the next weekend. Sam handled the negotiation process in a very efficient and professional manner. I highly recommend Mountainside Real Estate and Sam Punderson for your real estate needs in the greater Sugarloaf area.
Excellent experience. Sam was my broker and went above and beyond. He even went to the property and FaceTimed it for me when I could not be there.
Sam was always available, prompt to respond, and very effective.
As a plus, Sam has incredible knowledge about the area and is a great resource.
I'd give him 10 stars if I could. Great job Sam.
I had the pleasure to work with Sam Punderson from Mountainside Real Estate for a recent purchase. Sam made the whole process, from the first visit to the closing, seamless. Also, him and his team are a great resource for new homeowners in the area.
The team at Mountainside Real Estate was spectacular. Incredibly easy to work with, super flexible and all went above and beyond to help make the perfect condo match for our family. Thank you Sam and Pat for making it happen!
Highly likely to recommend
Sam is a terrific real estate agent. We worked with him buying a new place on the mountain when we needed to upgrade due to a growing extended family. He then worked with us to sell our smaller condo, which also went very well. Very knowledgable, easy to contact, organized, on top of all the details, and always cordial, Sam was a pleasure to work with.
Highly likely to recommend
10/24/2016
-
Robin Smith
Bought a home in 2016 in Soule Mill, Kingfield, ME 04947.
We couldn't have asked for a better experience with Mountainside Real Estate. Sam was incredibly knowledgeable and pointed us in the right direction from the beginning. His responsiveness to our needs was incredibly impressive as he knew how valuable our time on the mountain was since we lived so far away. He made buying a condo seamless from the initial showing, through the negotiations, right down to the final closing. I would recommend anyone considering a real estate transaction to consider calling Sam at Mountainside. You won't be disappointed!!
Highly likely to recommend
09/30/2015
-
alibwelch
Bought a Condo home in 2015 for approximately $125K in Carrabassett Valley, ME.
Sam helped me purchase a condo at Sugarloaf this summer (2015). When I started, I really wasn't sure what I wanted as far as location. He lined up numerous places to look at that varied greatly, and then gave me good advice that helped guide me. Sam was very responsive and prompt in answering my questions whether in person, on the phone or via email. The entire process went very smoothly; so smoothly in fact, that I closed much sooner than I could have ever anticipated when I first began my search. I highly recommend Sam to anyone looking to purchase or sell property in the Carrabassett Valley area, and I will use him again as a realtor should the need arise.
Highly likely to recommend
08/29/2015
-
hayesmeganm
Bought a home in 2015 in Soule Mill, Kingfield, ME 04947.
Sam helped me purchase a condo at Sugarloaf in the spring of 2015 and was a great resource to help navigate all the pieces of a real estate transaction. He made it easy to get in and see properties and was helpful in answering all of my questions and making sure I got a fair deal. I would absolutely recommend talking to Sam if you are looking to sell or buy in the Sugarloaf area.
Highly likely to recommend
08/12/2015
-
mf gillespie
Bought a home in 2015 in Soule Mill, Kingfield, ME 04947.
Sam assisted in my purchase of a single family home in Carrabassett Valley earlier this year. Sam is very approachable and has an extensive knowledge of the Sugarloaf/Lakes Region area of Maine. He was always responsive to my inquiries and requests and made the home purchase one of the easiest real estate transactions i have experienced. A wonderful down-to-earth person to deal with!
Highly likely to recommend
Sam helped us sell our property in a timely manner, he was readily available to answer our questions and always prompt and professional. I would highly recommend Sam for your relator needs.
Highly likely to recommend
08/07/2015
-
Marrants
Bought a home in 2015 in Carrabassett Valley, ME.
Sam helped us buy our condo at Sugarloaf. We were not easy clients. We looked at numerous properties and placed multiple offers before finally getting the property we wanted. I work in commercial real estate and know just enough about the residential world to be dangerous. Sam was great. Not only was he knowledgeable and patient but he was also refreshingly candid and honest. I particularly appreciated how responsive he was. Even while on vacation out of the country he never took longer than 24 hours to get back to me. I can't say enough good things about Sam. I'd use him again and recommend him to friends and family.
Highly likely to recommend
07/08/2015
-
hath7
Bought a home in 2015 in Soule Mill, Kingfield, ME 04947.
I worked with Sam for my purchase of a condo at Sugarloaf. He was fantastic to work with. He knows the area and all the condos very well because he has lived on the mountain with his family for a few years.
I haven't purchased a home for years so I relied on his expertise for negotiation and all paperwork. He was wonderful. I got my condo for a great price.
If I ever had any questions, Sam would get right back to me. I would highly recommend Sam as your real estate agent.